Moparmecka med Mårten del 2
---
---

Efter byte av diverse packningar så har motorn nu blivit tät men det återstår
en del justeringar för att få den att gå riktigt bra.


---


För att kunna besikta så behövdes en kilometerskala till hastighetsmätaren
och för att få dit den så måste hela mätarpanelen rivas.


---


Ett steg fram och två tebax: när mätarna satt på plats igen så hängde sig
signalhornet av okänd anledning.

Något annat som hände var att blinkersmekanismen, av hårdplast, sprack
men den går nog att limma ihop igen.


---
---
---
---
149 bilder från Vadstena 2010-07-21
---
Går nu att hitta här:

http://s283.photobucket.com/albums/kk303/duck-flower/2010-07-21-Vadstena/

eller bildspel här:

http://s283.photobucket.com/albums/kk303/duck-flower/2010-07-21-Vadstena/?albumview=slideshow
---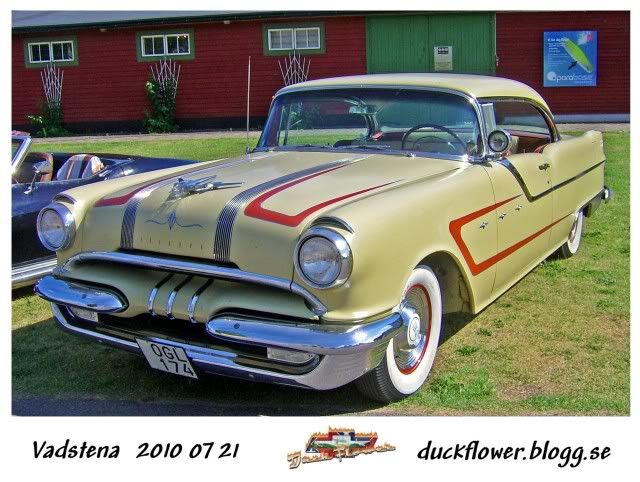 ---
---
---
---
1957 Ford
---
---
---
---
---
Stillsam kvällscruising
---

I dag blev det lite stillsam kvällscruising, gott för det var ett tag sen sist,
det gäller att passa på nu för snart är vintern och salteländet här.

TACK till Torbjörn Gustavsson för vinsten i Correns fredagsfråga, kanske räcker det till Hemicudan i det förra inlägget, det vore gott  :-)


 
( bild från FoMoCo )
---
---
---
---
The Last Hemicuda
---


(kopierat från auktionssajten nedan)

All good things come to an end, and the Hemi Cuda was certainly a Good Thing while it lasted. An $884 option, the 426-powered 'Cuda came equipped with a functional Shaker hood scoop, heavy duty suspension and brakes, a special automatic or manual transmission and a strong Dana 60 rear end. The engine transformed the 'Cuda from one of several hot pony cars offered by Detroit into the most extreme musclecar of all. A 440 'Cuda could stay with its Hemi counterpart until about 70 MPH; after that, the Hemi was in its own world.
A rare specimen right from the start, by its second and last year of production only 108 Hemi-equipped hardtops and seven convertibles rolled off the assembly line. This particular car is the last of that line, carrying the highest serial number listed in the Chrysler Registry.
Unrestored except for a single repaint in its original True Blue Poly, this 1971 'Cuda is a low-mileage example of uncommon originality. The exterior features the standard-equipment Shaker hood with hood pins, chrome rocker moldings, fender vent trim, a color-keyed grille and 'Cuda badges. Fifteen-inch Goodyear Polyglas tires on black steel wheels with dog-dish caps lend an air of edginess to its appearance.
The Black interior is nicely equipped without being too lavish. A wood-rimmed 3 spoke Rim Blow steering wheel and floor-mounted Hurst Pistol Grip shifter are augmented by a Rallye gauge pack and leather bucket seats.
Documented with the build sheet and a Galen Govier report, this unique car is listed in the Chrysler Registry as the last known Hemi 'Cuda produced.
---
---
---
---
Mecum Car Auction-St. Charles, IL
---
---
---
Moparmecka med Mårten
---

Mårtens senaste Roadrunner är en -72:a med 340 och 4vxl
mauell, en av 329 tillverkade.





Som synes i videon lite längre ner på denna sida så startades
RR:n upp häromdagen men gick inte helt klockrent plus att det
var en del oljeläckage så det var bara att ta fram
verktygslådan igen.





Det värsta läckaget var vid nedre oljetrågstätningen.





Här var det bara tätat med siliconklet och gummitätningen
saknades helt eller hade ramlat ner i tråget.





Även kamkedjan hade tappat spänsten så där är det nog
dax att byta.


---
---
---
---
1957 Skyliner @ Texas
---
---
---
---
---
1972 Plymouth Roadrunner 340/4-spd 1 of 329.
---
---
---
---
---
Motorspränging @ Östagötadagarna :D
---
Fler bilder från Östgötadagarna kommer här senare.

Jag har tagit ca. 2800 bilder på bilträffar hittills i år så det finns lite att
gå igenom  :D


---
---
---
---
Östgötadagarna 2010
---
LÖRDAG 4 SEPTEMBER KLOCKAN 10:00-16:00
Riksettan Classic Motor - Veteran och klassisk crusing
Samling/anmälan vid starten i Hejla klockan 10:00
Veteranbilar- och MC uppställning
Publikröstning
Kvarntorpspokalen 1020
"Riskettan" trafikinformation
Hantverksmarknad
Lotterier
Servering
Tävlingar
50/60-tals musik
mer info här:  http://www.roksvanshalsbyalag.se/start.html 

och här: http://www.ostergotland.info/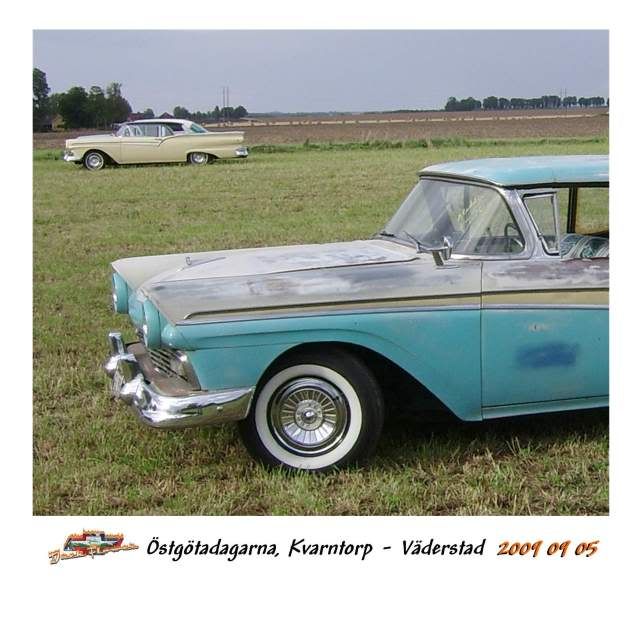 ---
---
---
---